Sélectionnez des dates pour vérifier la disponibilité
---
---
dès
$ 281 USD
/nuit
€ 276 EUR | £ 240 GBP |
---
Louer min.: 1 nuit
Occupation maximale: 24 Personnes
Chambres: 11
10 Lits doubles
Salles de bains: 5
Type de propriété: Maison-Villa
---
Piscine
Climatisation
Sélectionnez des dates pour vérifier la disponibilité
---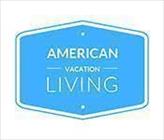 Propriétaire / Gestionnaire:
Voir le profil
Vacation Home Rental
American Living
Localisation: USA
Langues: Anglais
Afficher numéro de téléphone
Date de la publicité 04/01/2019
Voir notre clause de responsabilité
Le descriptif de cette propriété est fourni par le propriétaire ou l'agent, voir notre clause de responsabilité ci-dessous.
Holprop LTD n'agit pas en tant que courtier ou agent pour les propriétés figurant sur son site Web et n'organise pas les réservations. Le descriptif est fourni par le propriétaire ou l'agent responsable de la propriété. La société Holprop Ltd. ne peut être tenue responsable d'aucun accord concernant l'achat ou la location d'une propriété, établi entre le propriétaire/l'agent et vous-même.
Il est de la responsabilité du locataire ou de l'acheteur de vérifier de la véracité du descriptif avant de procéder à la location ou à l'achat ; le propriétaire ou l'agent doit de son côté vérifier les références du locataire ou de l'acheteur potentiel. Nous servons uniquement de site portail aux particuliers et aux agences qui souhaitent passer une annonce pour leurs biens immobiliers.
Cependant, nous nous réservons le droit de supprimer toute propriété faisant l'objet de nombreuses plaintes aussi bien au niveau du descriptif que des transactions.
Transactions sécurisées
Faites preuve de bon sens lorsque vous organisez vos transactions. Nous vous recommandons d'éviter d'utiliser des méthodes de paiements de type Western Union ou Moneygram et d'utiliser si possible des cartes de crédit.
Signaler cette annonce
11 Chambres Maison-Villa à louer Davenport FL Quartier Disney d'Orlando Floride USA
Ce est peut-être la traduction informatique:
---
14 RM Disney Mansion including Golf & Tennis - 4500sf (about 3500sf interior & about 1000sf pool patio). The Estate is a great vacation paradise with its private pool and patio overlooking the Golf Course and Clubhouse. Consists of 11 Bedrooms, 5 Bathrooms, Fully Equipped kitchen with top of the line stainless steel appliances including Nespresso cappuccino and latte maker and soda-stream to make your own sparkling water or soda, large table seating up to 16 people, Living Room with oversized sofa group, coffee tables and 50 Inch Plasma TV with Cable TV, total of 14 TVs in the home for great entertainment. Patio offers seating up to 24 people and two BBQ Grills. Most bedrooms can be set up with either 1 King Size Bed or 2 Twin Size Beds. Enjoy the luxury of a Fitness Center and SPA within walking distance, only 800 yards away. Community Olympic size swimming pool for exercising laps, only 500 yards away.

Fully Equipped Kitchen: with Porcelain Glass Stove top, Oven, Stainless Steel double door Fridge-Freezer, Ice-Maker, Over-the-counter Microwave, Dishwasher, Coffeemaker, Toaster, Blender, Pots & Pans, Cooking/Eating Utensils, Iron, Ironing-Board, Ice-Bucket, Wine Glasses, Dining Table with 16 Chairs.

All Bedrooms come with Down Comforters, Memory Foam, Duvet Sheet Covers and High Thread Count Bed Linen.

11 Bedrooms: Most bedrooms can be set up with 1 King or 2 Twins, Plasma TV with Cable TV.

5 Bathrooms: 1 Bathroom with Roman Hot Tub & Shower with and Dual Sinks, 2 Bathrooms with Standing Shower, 3 Bathrooms with Bath Tub & Shower, High Tread Count Bed- & Bath Linen.

Living Room: 50 Inch Plasma TV, Large entertaining oversized sofa group with coffee tables.

Game & Movie Room: 50 Inch Plasma Smart TV, 6 Movie Chairs, Multi Game Table Pool Hockey Foosball Table Tennis Billiard Combination Game Table.

Private Pool with patio: overlooking the golf course with 2 BBQ Grills and seating for 24 people.

Facilities on Site:
* Golf Course
* Clubhouse
* Lighted Driving Range
* Olympic- sized Community Pool
* Tennis Court and complimentary use of rackets and balls
* Playground
* Fitness Center and SPA

Amenities included:
* Complimentary Green fees on Highlands Reserve as Member anytime ($25+tax cart/fee) (Jan-Mar after 1 pm, $35+tax prior)
* Private Pool
* Washer & Dryer
* Nespresso Cappuccino Latte Maker
* Soda stream - Make Your Own Sparkling Water or Soda
* High-speed Wireless Internet
* Computer workstation with laptop
* Games & Video Console: Wii, PlayStation, Xbox
* Movie & Game Room
* Phone Calls Worldwide with our VoIP account
* Internet Entertainment w/ 24/7 free movies on our Netflix account
* Parking

THE PERFECT GOLF DESTINATION
This VILLA is perfect for golf groups in an American Nr 1 top ranked Golf Destination. Plenty of single beds and lots of bedrooms where guys do not have to worry about his/her friends snoring and can get complete privacy. You will all be under the same roof instead of being spread out far from each other in a resort. This home is a superior retreat FOR GOLFERS in "golfer's paradise". In 2010 Orlando was named as America's nr 1 top ranked Golf Destination by International Association of Golf Tour Operators (IAOGT).

THE PERFECT GOLF VILLA
Family-friendly Holiday Home accommodates up to 24+ people with 11 Bedrooms with 1 King or 2 Twin Beds in all bedrooms, 6 Bathrooms, fully equipped Kitchen with Nespresso Cappuccino Latte Maker, Sodastream- Make Your Own Sparkling Water or Soda and top of the line appliances, 2 Mini-bars, Dining Room seating 15 with a 50-inch Plasma TV with cable TV, Living Room with Plasma TV with cable TV overlooking Private Pool, in-house Movie Theater with 70 -inch SMART Screen, Private Dream Maker SPA and Patio with BBQ grill and seating for 24

GOLFERS looking for the BEST GOLF VALUE!
All of our guests can enjoy COMPLETE FLEXIBILITY and NOT BE STUCK in an expensive golf package where you are not able to make changes if a course is not in good condition your particular week. With us you are in full control and can make any changes in tee times and courses you wish.

UNLIMITED MEMBER GOLF Green fees on home course: Highlands Reserve anytime (cart fee $25 anytime April-Dec, during Jan-Mar $25 after 2 pm or $35 prior to 2 pm).

DAILY GOLF INCLUDED in the following CENTRAL FLORIDA COURSES
One green fee round on each of the below courses (weekdays anytime & weekends after kl 11 am). You only pay a member cart/fee of $26+tax per person at course (a one time member registration fee of $69+player to only pay member cart fee)

RECOMMENDED GOLF for VALUE ITINERARY:

May 1-Dec 31: COURSES INCLUDED (subject to change)
Day 1: >> Highlands Reserve Golf & Country Club - a local favorite
Day 2: >> Falcons Fire - Top ranked & a private club feel
Day 3: >> Metro West Golf & CC - a PGA Tour Qualifier
Day 4: >> Remington Golf Club - a local favorite
Day 5: >> Kissimmee Bay Golf Club - a local favorite
Day 6: >> Harbor Hills at Lady Lake - a private club feel
Day 7:
Traduire
Remarques:
The rental Property must be looked after carefully. Cleaning of kitchen appliances, pots and pans, and cutlery is the responsibility of the Guest and is not included in the final cleaning. Agent Reserves the right to charge an extra cleaning fee if the Property is left in poor conditions. Extra cleaning fees average between $50- $200, depending on the extra cleaning hours needed. If Agent determines that excessive cleaning is necessary, extra cleaning charges may exceed the abovementioned average amounts. Damage caused by the Guest or other users must be reported immediately to the Property care taker. The Guest is liable for any loss or damage caused by him/her or by other users, unless they can prove that they are not responsible. Furniture may not be moved without approval or Guest will be charged $100 for each occurrence of having moved a piece of furniture. Additionally, damaged towels by make-up, sun tan lotions or other stains or rips will be replaced at a charge of $20 each to the credit card on file.
Prix par nuit
---
| | | | | |
| --- | --- | --- | --- | --- |
| Date de début | Date de fin | USD | € Euro | $ USD |
| 06-January-2019 | 24-February-2019 | 281 USD | € 276 | $ 282 |
| 01-March-2019 | 11-March-2019 | 281 USD | € 276 | $ 282 |
| 22-March-2019 | 12-April-2019 | 281 USD | € 276 | $ 282 |
| 26-April-2019 | 13-June-2019 | 281 USD | € 276 | $ 282 |
| 16-June-2019 | 01-July-2019 | 281 USD | € 276 | $ 282 |
---
Se il vous plaît me contacter pour un prix exact pour votre séjour.
---
Tarifs Supplémentaires:
Nightly rates $397.00 for Max of 24 persons Weekend rates $788.00 for Friday and Saturday Cleaning fee $30 per person